Heute "knöpfen" wir uns Alexa vor. Sehr aktiv als Fotomodel und Promoterin für alle,  die sie gut bezahlen. Die Strumpfhosenarbeit mit Gabrielle Taylor hingegen, scheint zum Erliegen gekommen sein.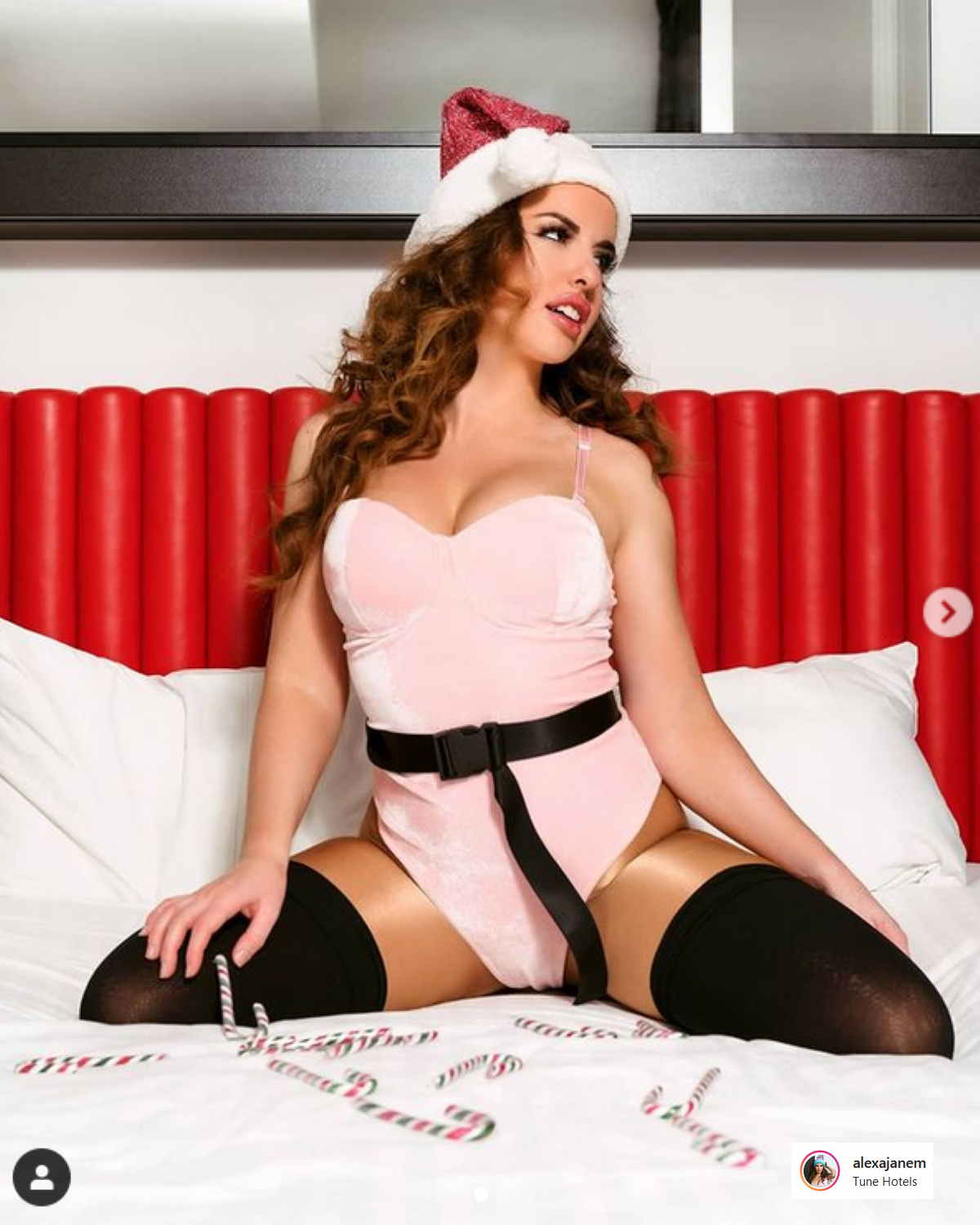 Ganz gemütlich sitzt Alexa im Bett und grüßt ihre Follower:
Merry Christmas to all my family, friends and followers. And to those who spent Christmas alone, those who were not here this Christmas, those who we miss and will never get to spend Christmas with again, those who are ill or suffering, mentally or physically, those who are going through hell and don't know what to do.. Keep going. ?❤
Nicht schlecht, es seint sich um ein sehr nette Mädchen zu handeln!
Und bei soviel Symphatie soll auch gerne zu ihrem Insta verlinkt werden:
Alexa ist auch in den Sozialen Medien sehr erfolgreich, der Insta weist fast 80k Abonennten aus. Nicht schlecht Frau Alexa!
 + + + AlexaJanem + + + Erfolg hat einen Namen + + +